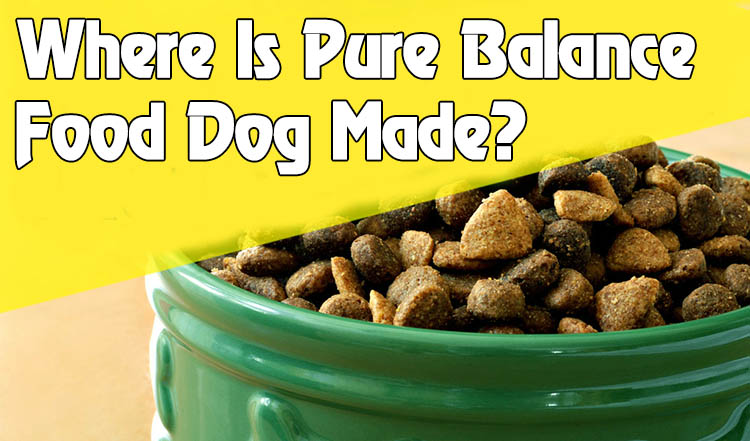 These days, regular buyers of the product, Pure Balance Dog Food, have something in common. They are all probably wondering, "Where is Pure Balance Dog Food Made?"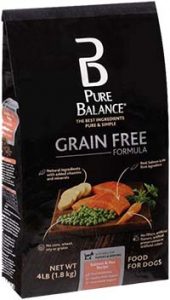 Sometimes as pet owners, we have to make sure what we give our pets is safe, legit, authentic, and healthy. But it just worries us sometimes whenever a certain product doesn't have all the information we need to know about on it. Such as the ingredients, nutritional facts, age requirement, and even the manufacturer. Now, sometimes the place where it is made matters when it comes to products. But the Pure Balance Dog Food doesn't exactly the state where it was made. This is where it all started. Now we can ask ourselves… where is it made?
Related:Top the best cheap dog food – But QUALITY!
Pure Balance Dog Food Overview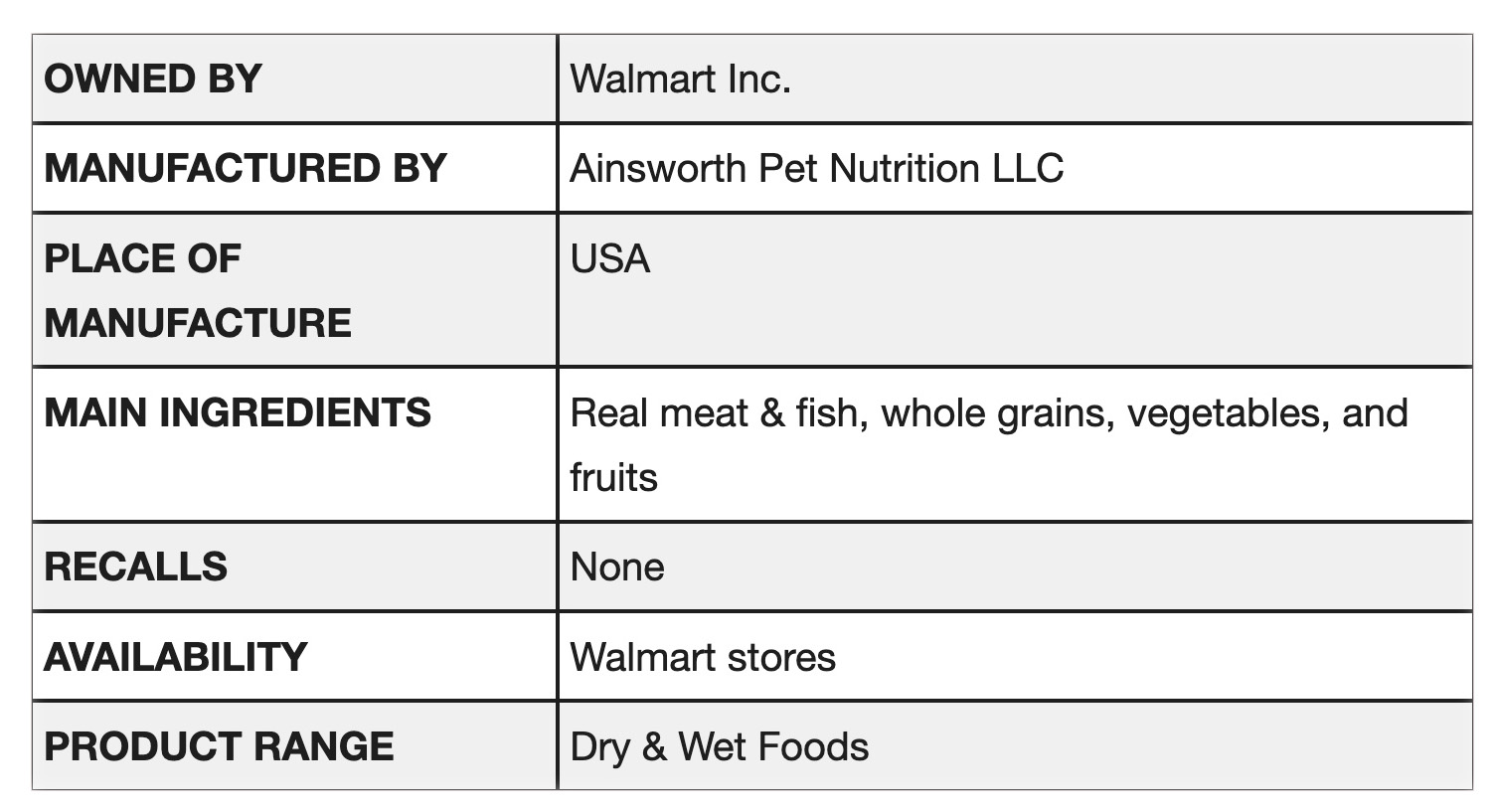 What is pure balance dog food made of
I mostly find people commenting a lot about how its ingredients are not listed on the product plastic. However, I have managed to dig things through and found the exact ingredients for the Dog Food. But then again, it all depends on the flavor you have chosen. The Pure Balance Dog Food has about 6 flavors available. Ingredients are different for each one of them.
Although each flavor has some ingredients in common. These ingredients include:
Dried Plain Beet Pulp
Dried Egg Product
Natural Flavor
Oatmeal
Sunflower Oil
Dried Peas
Dried Carrots
Whole Flaxseed
Dried Cranberry
Potassium Chloride
Salt
Zinc Proteinate
Vitamin E Supplement
Iron Proteinate
L-Ascorbyl-2-Polyphosphate (source of Vitamin C)
Choline Chloride Manganese Proteinate
L-Carnitine
Copper Proteinate
Niacin
D-Calcium Pantothenate
Biotin
Sodium Selenite
Vitamin D3 Supplement
Riboflavin Supplement
Thiamine Mononitrate
Vitamin A Supplement
Vitamin B12 Supplement
Calcium Iodate
Pyridoxine Hydrochloride (source of Vitamin B6)
Folic Acid
Why Pure balance is the best choice for your pet?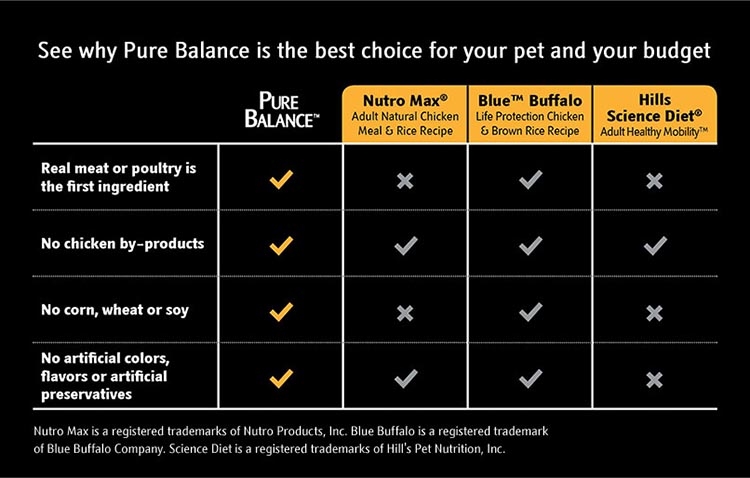 When it comes to your furry friend's nutrition, making the right choice is crucial. With numerous options available in the market, it's essential to understand why Pure Balance dog food stands out as the best choice for your pet.
Quality Ingredients
Pure Balance prides itself on using high-quality ingredients in its pet food formulations. One notable feature of Pure Balance dog food is its emphasis on real meat as the primary ingredient.Dogs are natural carnivores, and including real meat ensures they receive a protein-rich diet that promotes muscle development and overall wellbeing.
Nutritional Balance
Choose Pure Balance for a well-balanced diet tailored to your pet's needs. Their recipes include essential vitamins, minerals, and omega-3 fatty acids, promoting overall health, immune function, joint health, and cognitive development while maintaining skin and coat condition.
Grain-Free Options
Pure Balance offers grain-free options for pets that may have grain sensitivities or specific dietary needs. Whether your dog requires grain-free options or has sensitivities towards certain ingredients, this brand offers a wide range of specialized formulas tailored to cater to these requirements.
Avoiding artificial flavors or fillers
By avoiding artificial flavors or fillers, Pure Balance guarantees that your pet gets all-natural goodness with every meal. Moreover, Pure Balance takes great care in formulating their recipes to meet specific nutritional needs. Whether your dog requires grain-free options or has sensitivities towards certain ingredients, this brand offers a wide range of specialized formulas tailored to cater to these requirements.
The Different Flavors
As far as I know, the Pure Balance Dog Food has about 6 flavors in total. They have a color coding to see which one is which.

They have the color

pink

for the flavor, Chicken and Garden Vegetables.
The color

red

for the flavor, Salmon, and Peas.
The

orange

color for the flavor Chicken and Brown Rice. Though there are two in which are color coded orange. The other flavor with the orange color code is Chicken and Peas. So I think orange is the main color for the flavor, Chicken. However, the two has a little difference. One with Peas and the other with brown rice.
They have the color

Blue

for the unique flavor recipe, Bison, Peas, and Venison.
Lastly, they have chosen the color

Green

to color code the flavor recipe, Lamb, and Brown Rice.
All the six flavors of Pure Balance Dog Food has been covered up. The manufacturer sure did make lots of flavors in order for your dog to try so many recipes as well. Very thoughtful. If you are thinking of purchasing some of them or at least one of them. They can be found on Amazon as well. Links will be provided just in case you decided to try this dog food out.
Where is Pure Balance Dog Food made?
Now we are down to the question everyone else is looking for. Where is Pure Balance Dog Food Made?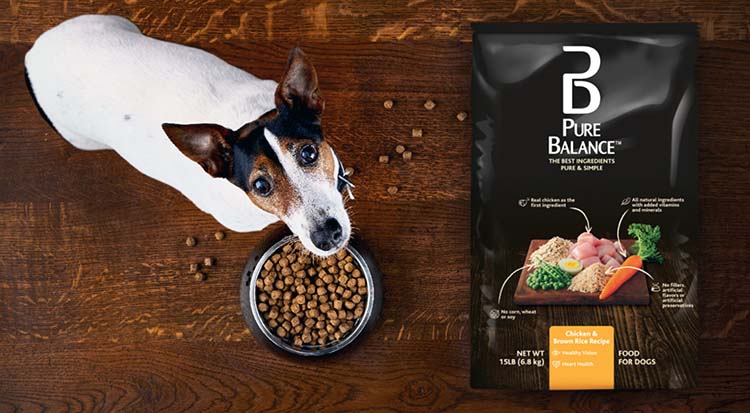 Well, you don't have to worry. This dog food is manufactured exclusively in the country, United States, by the people of Ainsworth Pet Nutrition. Ainsworth Pet Nutrition is an operated company that is a fifth generation and primarily family-owned. It is said that the company can be located in Meadville. They are mostly known for making Dog Foods, especially the Pure Balance Dog Food. It isn't so much of a mystery now, isn't it?
The Ainsworth Pet Nutrition is trust-worthy when it comes to making dog food for the betterment of our pet's health and their nutrition. Go ahead and visit their website for more information about them. Getting to know the company well is another way of knowing whether the products you buy from them are high quality-based or not.
What are customers saying about pure balance dog food on market?
What better way to make an informed decision than by considering the experiences of those who have already tried the product? You can read more review in Walmart or Amazon market in here.
Jenifer
Dog food that can save lives
My dog has epi and this brand is the closest food out of hundreds I've checked with the percentage amounts as close or at recommend for epi. Thank you for helping me save my dogs life!!!!
Colleen
picky, sensitive Siberian Husky? try this food!
I have a Siberian Husky, and if you know Huskies, you know they are notoriously difficult to feed with very sensitive stomachs. I spent a FORTUNE trying different brands of grain free dog food and they all gave him diarrhea. This is the only food he can eat so far that doesn't make him sick. Bonus points because he actually LIKES it!…
Cheaper Alternatives Similar To Pure Balance
There exist numerous pet food brands that resemble Pure Balance, providing comparable levels of protein, fat, and fiber. These cost-effective substitutes serve as budget-friendly options that deliver a similar standard of quality.
On average, the brands featured in our selection are priced at least 10% lower than Pure Balance. If you prefer to stick with Pure Balance, you can utilize our price comparison or sale section to save money on your next purchase.
| Dry Dog Food | Price Per Pound | Crude Protein | Crude Fat | Our Rating |
| --- | --- | --- | --- | --- |
| Pure Balance | $1.54 | 29.2% | 16.7% | |
| Diamond | $1.35 | 27.6% | 16.7% | |
| Iams | $1.34 | 27.8% | 15.1% | |
| SPORTMiX | $0.90 | 27.2% | 17.4% | |
Q&A about Pure Balance Dog Food
Is pure balance a good dog food?
Certainly! Pure Balance Dog Food is highly regarded.
Pure Balance takes pride in using locally sourced ingredients in their products. The brand places a strong emphasis on crafting formulas with high protein content, where real meat serves as the primary ingredient. Additionally, their foods are free from any artificial additives, preservatives, or fillers.
Who makes pure balance dog food?
Pure Balance Dog Food is a brand owned and produced by Walmart. It is one of Walmart's private-label brands, specifically created for providing affordable yet quality pet food options to consumers.
Is pure balance dog food grain free
Yes, Pure Balance offers grain-free options for dog food. They have a range of formulas that are free from grains such as wheat, corn, and soy. These grain-free options are designed to cater to dogs with specific dietary needs or sensitivities. When purchasing Pure Balance dog food, you can look for the grain-free varieties indicated on the packaging or product descriptions.
Has pure balance dog food been recalled?
As of the time of writing this article, Pure Balance has not issued any recalls for their dog food. However, Ainsworth Pet Nutrition LLC voluntarily recalled five formulas from their Rachel Ray pet food line due to the discovery of elevated levels of vitamin D.
Is Pure Balance Manufactured in China?
No, Pure Balance Dog Food is not manufactured in China. The brand sources its ingredients from local and natural sources, and the manufacturing process takes place within the United States.
where can I buy pure balance dog food?
Pure Balance Dog Food is available for purchase at Walmart stores and on the Walmart website. You can find it in the pet food section or search for it online using the search bar on the Walmart website.
Additionally, you may also find Pure Balance Dog Food at select pet supply stores or other retailers that carry Walmart's private-label brands.
Watch video about Pure balance dog food in here:
Conclusion
Were all your questions about the Pure Balance Dog Food answered? If they were, I'm glad to be able to answer all of them. Sometimes it is better to know more about the dog food we give our dogs. It just ensures us that this product is safe enough for them. Please give this article a like and a share of people who would need to know about such information related to the Pure Balance Dog Food. Thank you so much for taking the time to read this article!
https://www.facebook.com/The4legged.susanvarney/
https://www.instagram.com/the4legged.susanvarney/
https://twitter.com/the4leggedsusan
https://www.pinterest.com/The4leggedsusanvarney/
https://www.reddit.com/user/susanvarney
https://flipboard.com/@SusanJVarney
https://www.youtube.com/@The4legged.susanvarney
https://www.quora.com/profile/Susan-J-Varney
https://www.twitch.tv/the4leggedsusanvarney
https://en.gravatar.com/the4legged
https://independent.academia.edu/SeChym/Papers
https://www.tumblr.com/the4leggedsusanvarney
https://www.meetup.com/members/395205481/
https://www.goodreads.com/user/show/166874792-susan-varney
https://www.behance.net/susanvarney
https://dribbble.com/The4leggedsusan
https://8tracks.com/the4legged-susanvarney
https://susanvarney.wordpress.com/
https://the4leggedsusanvarney.blogspot.com/
https://gab.com/The4leggedsusanvarney
https://issuu.com/the4legged.susanvarney