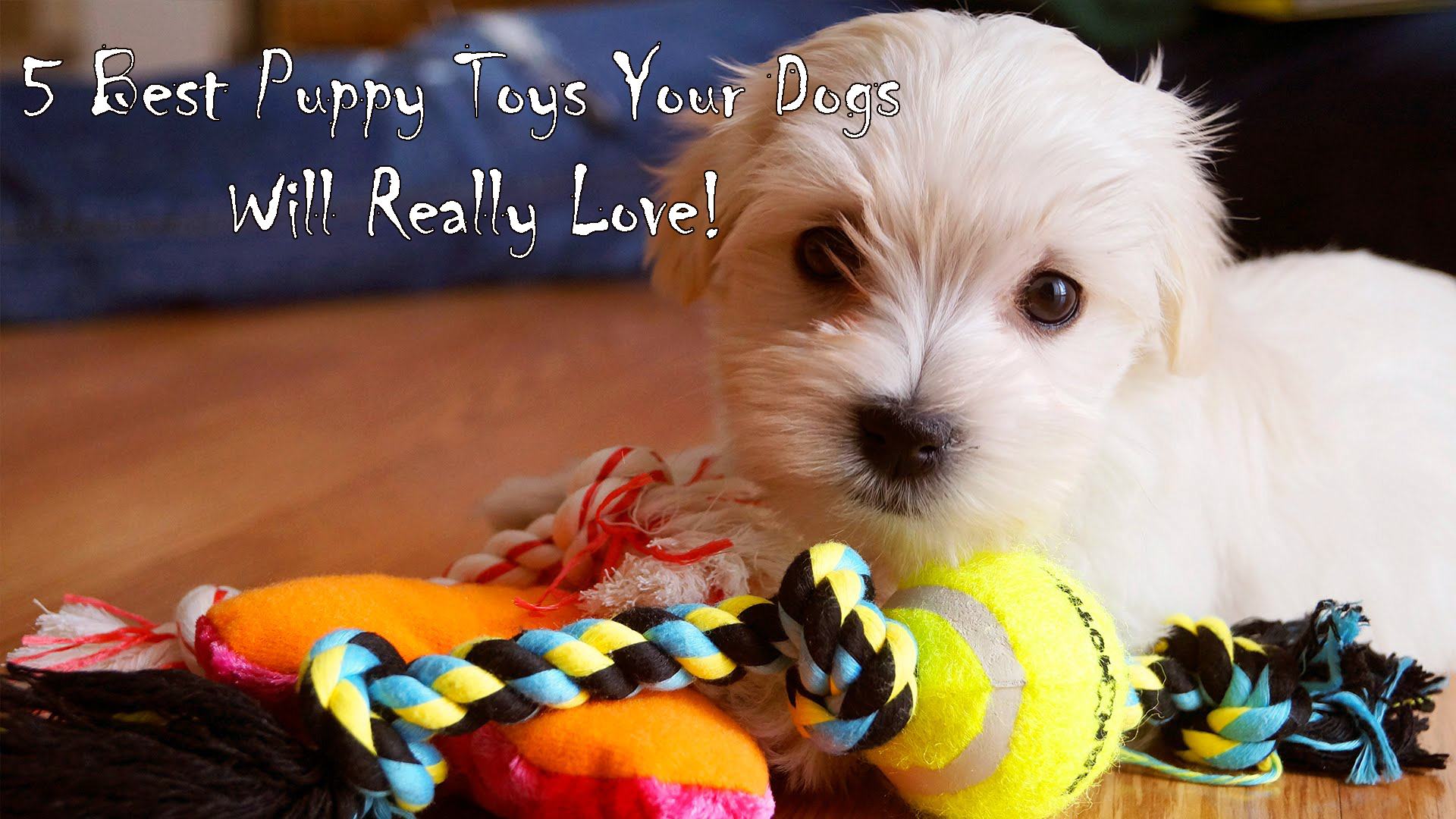 If you are planning to buy a new toy for your fur baby, you've opened the right page! Here, we have prepared five best dog toys available in the market for you to choose from. Toys are essential for our dog's daily activities. It keeps them from boredom and gives an opportunity for us, dog owners to bond with them as well.
Do our dogs really need toys?
Don't you know that toys are not just for playing when it comes to dogs? Aside from the fact that it keeps them busy and helps a lot in reducing their stress or depression, they chew and nibble favorite ones?  Yeah, toys have different purposes and they are designed for every function they fit.
Dogs especially puppies who are in the teething stage, pretty much need something to chew. How are you going to keep them from chewing your slippers? Sofa? Or that brand new shoes in the corner? I guess it would be easy to throw some toys and keep them occupied, right?
Not only that, to keep your canines focused during your bonding time, favorite toys are a good help. You don't need to bother pulling him back to you when he becomes interested in other things. Besides, your dog gets the exercise he needs and of course, you too.
What are the things you need to consider in buying dog toys?
For your buying guide, I will tell you about the different kinds of toys and its individual function. From there, you will know what to buy according to your needs.
Squeak Toys– if you've got a puppy, this toy will become a favorite. Curious puppies will be hypnotized when the toy squeaks, wondering how and where the sound came from.
If you choose to buy this, ensure that the toy is durable and washable. Avoid toys that are easily torn out since it may choke your pet.
Fetch Toys– Got a playful dog? I bet he likes to run and fetch. Take him out to the park to drain his energy. A Frisbee suits well with hyperactive dogs. But some other fetch toys are great too. Go bonding with your dog!
 Choose those that are not hard and heavy for your dog. It may harm them. Consider also your dog size. Fetch dogs have a variety of sizes.
Chew toys– teething puppies? Let them know that it's okay to chew! Shower them with chewable toys! There are some made of cotton, plastic and even edible bones.
Keep an eye to your puppies while chewing toys. Toys cut into pieces might harm and choke them.
Treat Toys– Like to give your dogs treats that are toys at the same time? It serves as rewards or a good way to keep them busy.
Actually, you can make your own dog toy, customize and improvise. Make sure it's safe and healthy for your canine.
Now you have seen the list of our top 5 best dog toys 2017 for review. Please know that these toys were chosen from the top list according to the number of positive reviews online, feedback from distributors, trusted brands for good quality and practical price. Each toy is suited for any dog's need.
#1 - KONG Cozies Dog Squeaky Toy
These extra soft and cozy toy are durable. It has an extra layer to make them extra strong. Whether a comfort toy for your little darlings or a game of fetch, this will hold fine. Your small fur babies will love this.
Thinks We Liked
Small and lightweight, so handy
Durable, not easily torn
#2 - OurPets IQ Treat Ball Interactive Food Dispensing Dog Toy (My best pick)
This toy will stimulate your dog's brain, make him happy and active. With a toy like this that dispenses his favorite treat, what else can make him healthy and greatly rewarded? You just fill in the ball with your dog's favorite treat and let him find out a way on how to get it out so he can eat.
For me, my Siberian husky will be spending time on how to get his favorite food from the ball. It would be a challenge for him. Therefore, I will not worry about how to get him entertained so not to get bored. Food and exercise for him in one! I am confident that this toy/feeding bowl will work out fine!
Thinks We Liked
Drains my dog energy w/o him knowing it!
Gives motivation from the dog to get his food
Makes the dog work for food
Easy to clean and can accommodate any size of food
Durable, it's made of hard plastic dog can't chew
Thinks We Liked
A good toy for pet/owner bonding
Durable, braiding is still intact after 3 months of chewing
Thinks We Liked
Great for power chewers
No splintering and doesn't make a mess
Durable and does not stain floor
Color is easy to find out in the yard
Thinks We Didn't Like
Makes noise when dropped on the floor
If you are the kind that easily gets tired picking up balls to throw for your dog, this is the right choice for you. With this launcher, it throws 2-3 times as far! Hands-free pickup, so convenient for you. It comes with a variety of ball size and throws range.
Thinks We Liked
Perfect for those suffering from arthritis
Durable, balls are lost but can be replaced with tennis balls
A great way for dog exercise
Now, you have an idea on what to buy for your dog. Hopefully, we have been helpful to you in this area. Have you chosen your best puppy toys?
If you have friends who have fur babies, you may recommend this article. Just hit like and share!