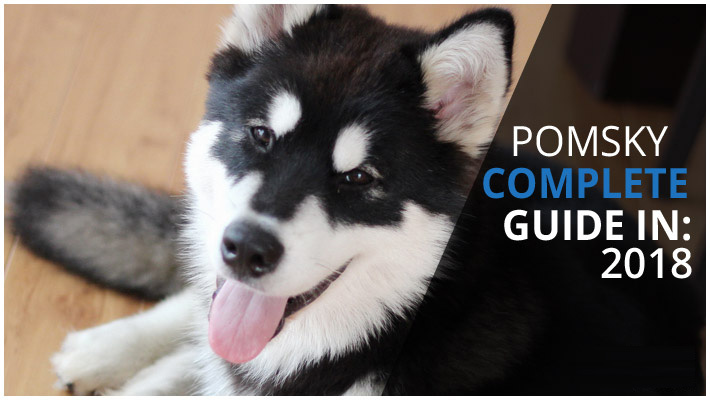 The Pomsky breed is a huge hit due to its looks. These little cuties are the product of the Pomeranian and Siberian husky. This breed will do well for fashion, but after being noticed by the public, people around the world have wanted to get at least one.
The new mix is exceptionally adorable, fluffy, and small. Don't you want a load of all that cuteness? If you're longing for a little furry friend, the Pomsky might be the breed for you.
There are many reasons for why you should get them. Let's find out why!
Facts you need to know about Pomsky
There are always some truths that you need to know. I'm not going to let them slide out, so here they are. Make sure you take note of this.
All about Pomsky
Pomsky breeds are talented just like their parents. They're a bundle of furry joy that will make your every day precious. If you're planning to have one, this article may be a big help to you.
I assure you that getting a Pomsky will never a regret. However, they're worth the proper care and attention. I'll bomber you with facts and tips to prepare you for becoming a responsible Pomsky parent.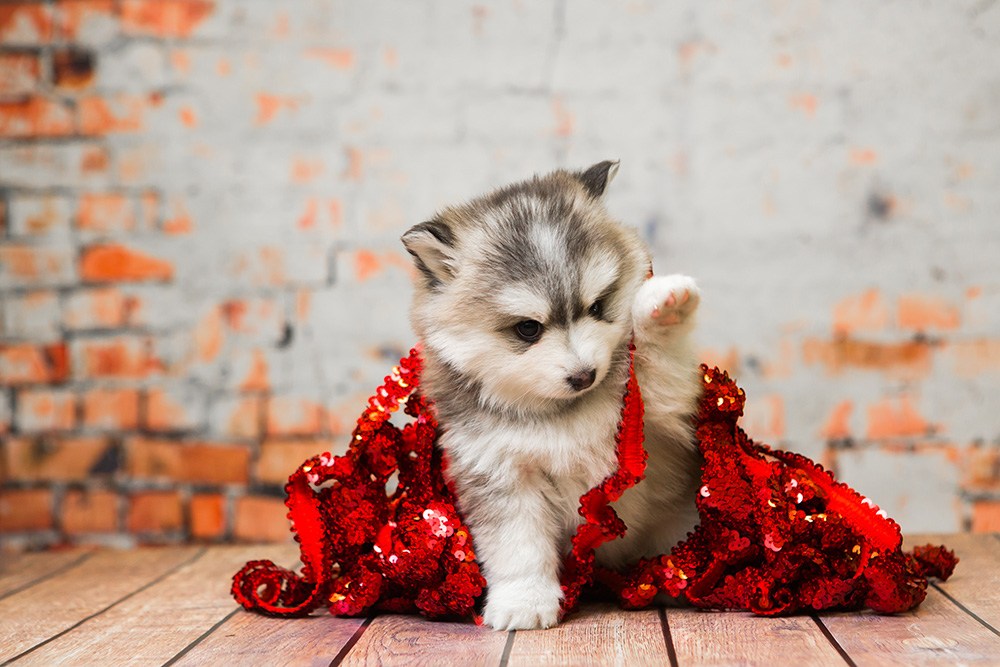 Origin
The Pomsky was first a familiar sight around the streets of Canada. Their looks amazed dog lovers. Hence, the popularity currently. Whoever thought this adorable breed now was once found on the streets?
Fashion was their first line of business, but fame came pouring down on their cute soft fluffy fur. What else do you expect? Their parents are the Pomeranian and husky, and they both have close traits that are seemingly compatible.
Physical attributes
Who doesn't want a husky that will never grow? That's right; Pomsky looks like a dream come true. They either have short hair or long hair. It all depends on genetics.
They don't always appear the same since they are from different breeds. If ever, they can have blue, brown, or Pomeranian eyes. Some can have a husky type of eye and a Pomeranian type on the other. They go by variations of fur patterns and colors. Most look like a husky.

Characteristics
It's nice to think that they could both inherit their parents' traits, but you know the genes. You may see a little husky, a huge Pomeranian or a combination of both. Nevertheless, the fact is, generally the puppies are caring, child-friendly, energetic, and loyal tiny mutts. And just any other dog breed, they need a lot of space to exercise.
Both Husky and Pomeranians are hyperactive. If you're about to have one, prepare yourself for an energetic playtime. Because of this, they're compatible with kids and owners who hates boring moments.
I recommend training your Pomsky early. With their intelligence, they learn quickly. It's best to start obedience training when the dog is young. Ability to control your Pomsky's behavior will determine the quality of your bonding.
Pomskies are playful, loyal and loving creatures. Don't worry, you will do great with them even if it's your first time to own a dog.
Disadvantages of having a Pomsky
Different Types of Pomsky
Of course, one must know that there is never just one type of cuteness. Don't focus on one when there are 5 more others that need your love as well. Try to see which Pomsky captures your heart.
Plush Pomsky
This type of Pomsky is what floods the internet. Since you can easily spot the husky and the Pomeranian in them. No one can resist looking at them in the eyes. They are known to be the cutest in all types of Pomsky.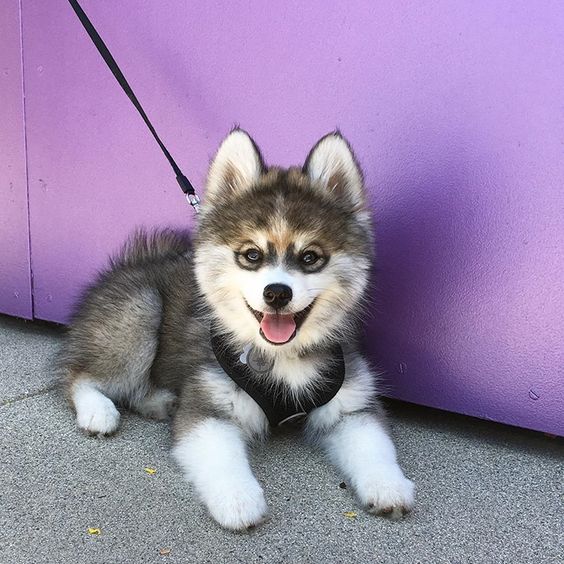 2. Foxy Pomsky 
This type of Pomsky also in demand since they look as royal as a fox. As you can see, they have most of the features of a husky and only a little bit of the Pomeranian's. Either way, they are still really beautiful. They usually come medium or large size compared to the little ones.
3. Pure White Stunner
This type of Pomsky is pretty like a piece of heaven's clouds. They are known to have solid colors. Although its name has "White" in it, they don't always go in that color. They can also go with red, brown or gray. Which color do you prefer?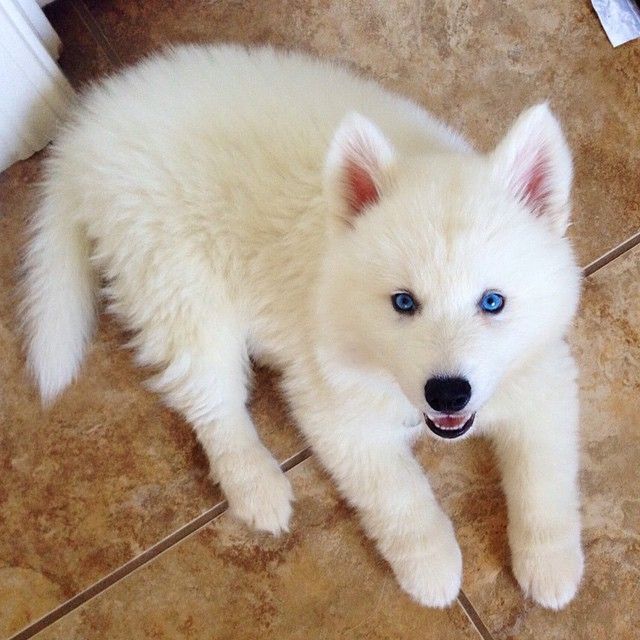 4. Short Haired Cutie Pomsky
This breed is most common. They go in a variety of colors and got the features of the husky rather of the Pomeranian. Just similar to the foxy Pomsky, they are not difficult to find. Do you want to get one now?
5. Blue-Eyed Brownie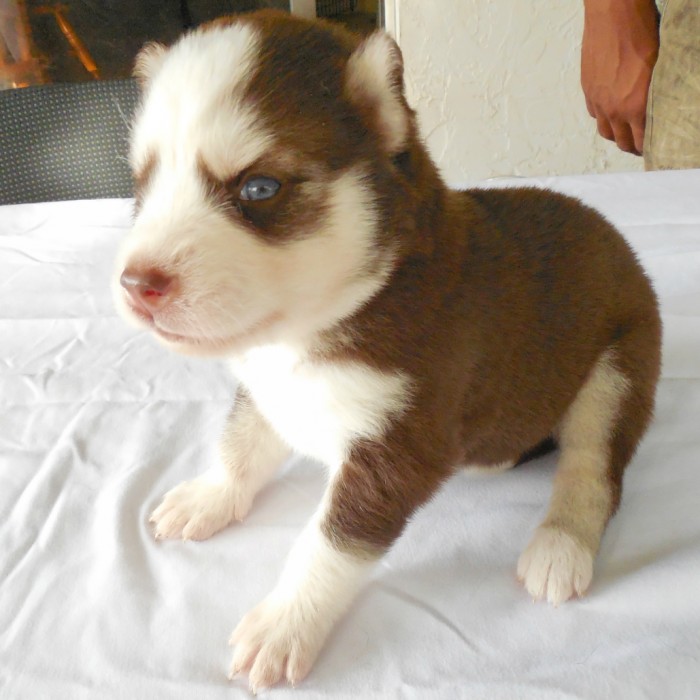 Now this one is the winner! A Brown Blue-eyed Pomsky is very rare and people are rooting for their availability. It outshines the rest of the other types of Pomsky. You can easily see both the husky and Pomeranian breed in this one.   
Funny video about Mini Pomskies:
Tips on how to take care of a Pomsky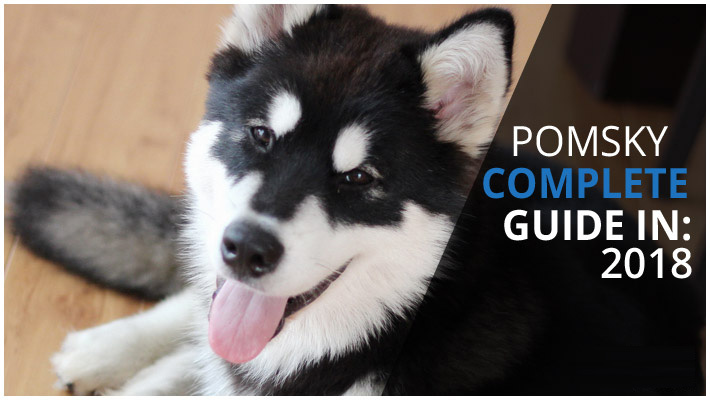 Taking care of this type of breed is like taking care of a husky and a Pomeranian in the same house. It could drain you sometimes but consider it save on your part since you'll no longer need a gym.
Taking care of Pomsky puppies:
Let them stay with their mother until they are ready to be left alone.
You must tend to them at all times when having visitors or people that the puppy does not know.
Keep dangerous things away from the ground or in an area where the puppy can reach when they are in teething. Hide all of your wires or tape them to the ground or wall.
Let them rest. When a puppy wants to rest, they tend to look for quiet places where they cannot easily be disturbed. Make a place suitable for your puppy's needs.
Taking care of Pomsky adults:
When they are already adults, they grow a lot of furs. Groom them every day so that your house doesn't turn into the living Santa Claus.
Give them a lot of exercises. A jog around the neighborhood will benefit both you and your Pomsky.
Give them good quality dog food and clean water.
Do not overwork them. They may be young but they also get very tired.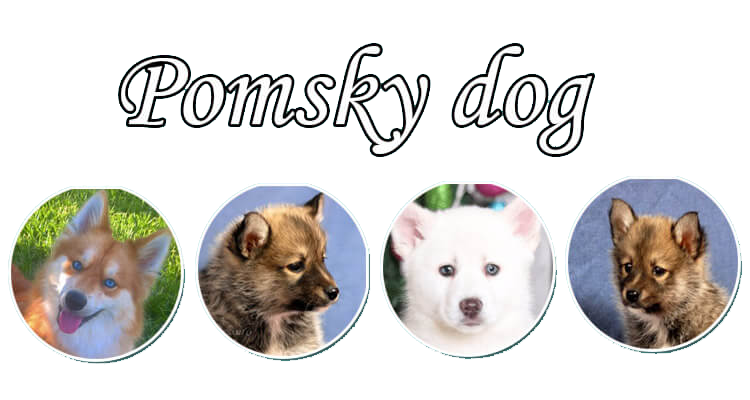 Taking of Old Pomsky:
Read more: Dog Congestive Heart Failure: When to Put Them Down?
Since they are old, you must tend to them if you have the time. They might be having a problem while you're away.
You must understand that they will not always respond to your call. They might have a hearing problem or them really just can't.
They aren't as active as the old days so don't give them too much work.
They are picky at this age to give them healthy food and fresh, clean water. Do not let them drink from dirty areas to avoid bacteria.
Let them exercise daily. No running. A little walk around the neighborhood is enough to get tired.
And most of all, give them a lot of love. Let them enjoy their last moments
Conclusion
Pomsky breeds give you a lot of reasons to look forward to. Remember that raising a dog is just like taking care of an important member of a family. It just doesn't need your love, but patience as well.
So, have you decided which type you want to bring home?