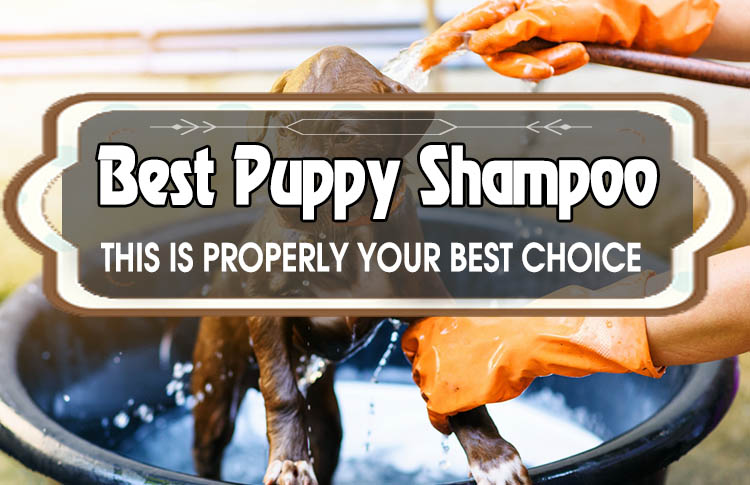 Oh my! Such a mess! It looks like it is time for a long bath with your puppy!
But, will bathing my puppy with human shampoo do? Certainly not!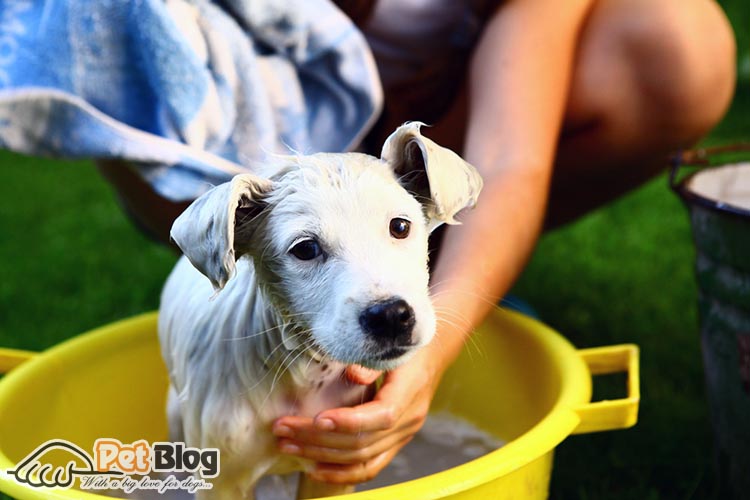 Puppies are very well known to be sensitive little babies. Like human babies, we have to be gentle and be at our utmost effort to make sure none of them gets hurt. Puppies have sensitive skin and giving them the wrong shampoo may cause terrible outcomes. And who knows… it could kill your puppy and this is something we don't exactly want to happen. But worry not!
Check out our 5 top picks for the Best Puppy Shampoo for safe and effective puppy bathing!
How do I give my Puppy a Bath?
Sometimes giving your puppy a bath can get a bit complicated. They can get quite energetic and scared. But it all depends on how hyper your puppy can be during the process. Now, puppies can get a lot sensitive too when it comes to bathing. However, giving them a bath can be as simple just by following these steps:
Untangling your Puppy's Fur with a Comb
You can either use a brush or a toothed comb for this one. Try the softest or mild combs for puppies. Combing your puppy before bathing them makes it easier for you to apply shampoo to it. Here is a video on how to brush your dog's fur.
Finding the right area to bath your Puppy
Most pet owners have their puppy baths in the sink, in a tub, in a bucket, or in a small basin. It's up to you where you would like to bath your puppy.
Have your Puppy Shampoo and Towel Ready
Always have your bathing equipment ready. We don't want to be rushing to get something and your puppy is already making a mess in the tub!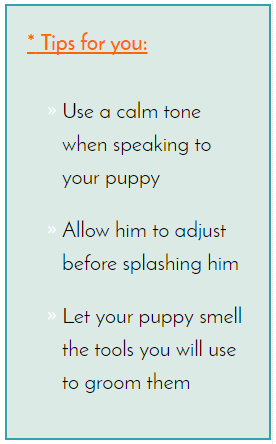 Preparing the Area on where you will Bath your Puppy
Fill it with enough water. I would recommend on filling the water up to your puppy's knee level or leg level. Both are fine. Just don't go over that otherwise your puppy might drown. Unless of course, they know how to swim. But most puppies can't.
Doing this should be done with care. Some puppies shiver or quiver so much once their feet touch the water. The poor thing… they certainly are scared. Make sure to have them get used to the water before having to splash them.
Sprinkle a bit of water onto your puppy until your puppy gets fully wet. Try not to directly pour a huge amount of water all of the sudden. This can get the puppy even more scared and could cause trauma.
Pour Shampoo onto your Puppy
This is what we can call the fun part of the process. Bubbles everywhere! Be sure to put just enough shampoo on your cutie. A coin-sized amount is just about right. Spread it all over your wet puppy. Try not to put so much on his head.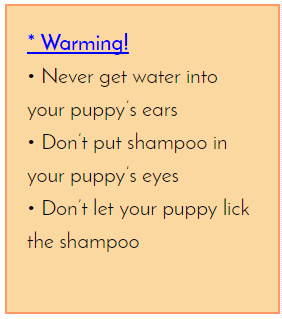 Keep spreading the shampoo all over your puppy's tiny body. His paws, his tail, his tummy, and his back. Do this until everything is fully covered up in shampoo. Massage it back and forth on your puppy's base. As for your puppy's head, have it separate and use a wet towel to clean it.
Once you're done, this time you can pour a whole bunch of water slowly onto your puppy and rinse everything off. Make sure there's no more sign of shampoo.
Drying your puppy with a towel
Remember that towel you prepared? Take it and wrap it all around your puppy's body. Be sure to wipe up everything until your puppy's dry. Well, you're done!
What makes buying the Best Puppy Shampoo so important?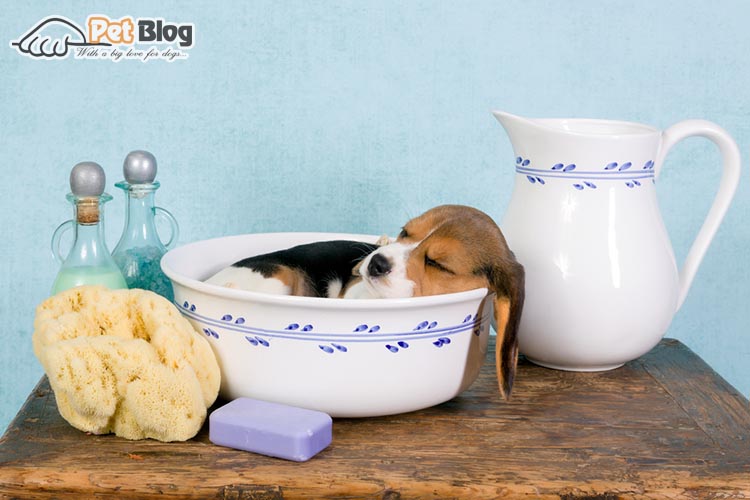 Getting the Best Puppy Shampoo is very beneficial for your puppy and for your as well!
The Benefits of the Best Puppy Shampoo to your Puppy:
The usual Best Puppy Shampoos out there have terrific fragrances and will definitely make your puppy smell better than before. Certainly, you wouldn't want to stop hugging and smelling your puppy either!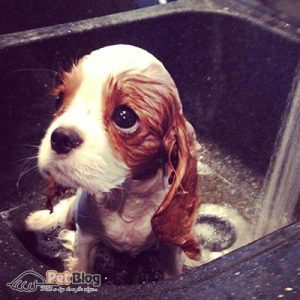 Gets rid of your Puppy's Skin Conditions
Most Quality Shampoos contain a formula best for skin conditions. Most of these shampoos are called Medicated Shampoos. They come with almost everything. They have the ingredients great for your puppy's fur, skin, nails, and even smell. You could say goodbye to your puppy's dry skin, itches, and other skin diseases.
Giving your puppy their habitual bath will certainly slowly get rid of its skin allergies and in addition, makes your puppy's skin much stronger, softer and healthier! Most puppy shampoos have formulas made for this purpose. But the best puppy shampoos can do so much more than any regular puppy shampoo.
Going to the Vet for Medication becomes less
Knowing that the best puppy shampoo can get rid of skin conditions and problems slowly and effectively, you don't have to go to the vet often to spend on different kinds of medications for your puppy. Going to the vet can get you to spend so much such as transportation, gasoline, money for check ups and the doctor.
Say Goodbye to Germs and Ticks!
Yes, it's true. With the right shampoo, your puppy will be germ-free and tick-free after bathing. Your puppy doesn't have to worry about scratching so often anymore, and you don't have to worry about ticks latching onto your puppy's fur or ticks spreading all over the house. This can also stop them from ever digging into your puppy's skin, killing them slowly. So get the best puppy shampoo now!
Best Puppy shampoo
Pros And Cons
#1 – Cloud Star Corporation Buddy Wash Lavender & Mint
What We Like (

Pros

):

Makes your puppy's coat of fur so soft and smooth
Doesn't contain any harsh chemicals for your puppy's skin
The product is made out of natural botanical extracts
Gives your puppy an incredible smell
Makes your puppy even fluffier!

What We Don't Like (Cons):

Its fragrance doesn't intend to last longer than a day
It may take some time to work for some puppies

#2 – Nature's Specialties Plum Silky Pet Shampoo, 32-Ounce

What We Like (

Pros

):

Moisturize your puppy's skin
It conditions your puppy's coat of fur
It contains silk proteins to give a shining effect on your puppy's fur
Has a wonderful smell
It helps mend dry skin

What We Don't Like (Cons):

Its smell may be too strong for other puppies
The most expensive product among all the other reviewed products

#3 – Wondercide Natural Flea & Tick Shampoo Bar for Dogs & Cats to Kill & Repel Fleas 4.3oz Bar
What We Like (

Pros

):

The product has an antifungal and antibacterial formula
It prevents any ticks and fleas from ever latching on your puppy ever again
Ingredients are natural and organic
The product is said to be 100% biodegradable
It is gentle to even the most sensitive skins

What We Don't Like (Cons):

It takes a couple more times to completely get rid of ticks and fleas
Some people say the smell is not all that good

#4 – Earthbath Hypo-Allergenic Totally Natural Pet Shampoo
What We Like (

Pros

):

It is made natural and organic
It is a hundred percent biodegradable
It has a gentle formula for your puppy's sensitive skin
Has that incredible and heavenly scent
It is often reported to be very effective

What We Don't Like (Cons):

The shampoo bottle top was reported to be loose causing spills after it was delivered
Others report that it is not all that hypoallergenic

#5 – 

Isle of Dogs Tearless Puppy Shampoo

What We Like (

Pros

):

It is sulfate-free
Has a fragrance of cotton and fresh orchid
It is Paraben-Free
It contains a natural odor neutralizer
Makes your puppy's fur soft from tangles

What We Don't Like (Cons):

Its fragrance only lasts for a few days until your puppy loses that smell
Some people say that the product is not very effective
Conclusion
What are you waiting for?! Go and give that messy little cutie of yours a wonderful and bubbly bath! Oh and don't forget to give them hugs afterward! Puppies do love hugs and affection from their owners.
So now that we are at the end of the article, we hope that this helped you very much and that you have learned a thing or two too. Please give this article thumbs up and share it with everyone you know, most especially those who love these adorable puppies! Thank you so much for reading this article and enjoy!