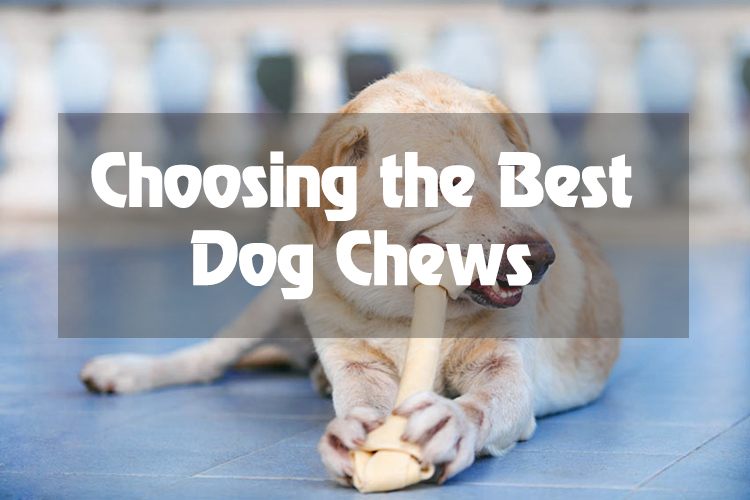 As dog owners, there always comes a time when we just want to give our dogs a treat or a time when we just want to keep them busy. But sometimes, giving them just anything is not always safe or the right thing to do. That is why we keep a look at the best dog bones!
Come on, let's check it out!
The 5 Best Dog Bones for Playful Biters Summary
Benebone Bacon Flavored Dental Chew Toy

Nylabone Dura Chew Flavored Bone Dog Chew Toy

Nylabone Dura Chew Textured Toy

Red Barn Peanut Butter Filled Bone-Single

Smokehouse 100-Percent Natural Meaty Mammoth Bone Dog Treat

​
Why is it so important to give our dogs Best Dog Bones?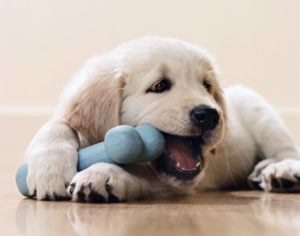 Giving the best dog bones to your fur baby makes a huge difference in their lives. They become happier and much satisfied with their little treat! These are just two of the benefits they will have when getting the best dog bones. But what are the rest?
* The Benefits of the Best Dog Bones
Bones are there to help improve and aid in your dog's dental health!
Bones are able to do this while your dog starts to chew on them. They scrape off the plaques on your dog's teeth, decrease tartar buildups, and keep the gums healthy. Say goodbye to bad breath, darker teeth, and serious dental problems!
They make things more entertaining!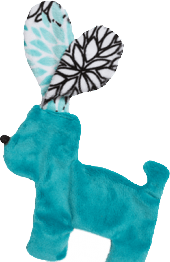 When you have a very active dog at home, this is one of the things you may need to keep them busy other than biting on other things in the house. This should be able to keep them occupied for hours!
Bones are able to relieve dental pains of teething puppies!
Chewing on things is known to be a puppy's pain reliever when it comes to teething. Bones are able to provide that as well as stimulating their growth!
Reasons Why You Shouldn't Give Raw Bones to your Fur Baby
It has been said that giving your dog raw bones is not such a good idea. People from the Food and Drug Administration and Center for Veterinary Medicine mentioned how extremely dangerous and unhealthy raw bones can be to your dogs. Your dog could experience consequences such as vomiting, diarrhea, gastrointestinal problems, scratches, rectum bleeding, choking, and a possibility of death.
Always remember that it is a lot better to give your dog edible dog bones instead to decrease risks of canine deaths.
The Best Dog Bones Review
#1 – Benebone Bacon Flavored Dental Chew Toy

What We Like (Pros):

You have the choice to choose from the three famous flavors: Bacon, Chicken, and Peanut
Big enough for dogs of the larger breeds and would last longer for small breeds
The product is capable of giving your dog a dental aid as they chew on it
It is built with a great design which makes it easier for the dogs to get a grip on it and handle them
Contains an irresistible aroma for dogs to be lured in easily

What We Don't Like (Cons):

A few buyers claim that their dogs managed to tear off the plastics of the bone in just a few weeks
May be dangerous to puppies who are currently at their teething stage for they may break a tooth

#2 – Nylabone Dura Chew Flavored Bone Dog Chew Toy

What We Like (Pros):

Consists of tiny bristles that rise up while your dog is chewing to cleanse their teeth, and control plaque and tartar
The Dura Chew Bone is made to be durable against powerful biters
The product has multiple textures which increase chewing appeal
The whole chew toy is made up of super strong nylon
The product is big enough for all dogs in all shapes and sizes

What We Don't Like (Cons):

Other buyers mention that buying the product online may be a risk since not everyone receives the same authentic product
Does not always click with the picky eaters

#3 – Nylabone Dura Chew Textured Toy

What We Like (Pros):

The product is made friendly for aggressive chewers
An irresistible chew toy for its delicious 100% bacon flavor for most dogs
It has a strong build material while staying chewable
Nylabone Dura Chew Textured Toy can last for months or years
Highly recommended by many buyers all over the world

What We Don't Like (Cons):

Can cause your puppy to vomit once they have penetrated deep into the material and swallowed it
May cause your puppy's gums to bleed if they have chewed more than their usual strength or pressure

#4 – Red Barn Peanut Butter Filled Bone Single

What We Like (Pros):

Can be used as a fetching toy while being a chew toy
It is a highly palatable product
Peanut Butter is one of the number one irresistible aromas that a dog simply favors
Many of the satisfied buyers recommend this for your pet's satisfaction
The product intends to last longer than a few months

What We Don't Like (Cons):

Many buyers have received an expired product from some online shops
Some claim that this product has made them sick due to some molds that were not noticed on first sight

#5 – Smokehouse 100 Percent Natural Meaty Mammoth Bone Dog Treat

What We Like (Pros):

The bone is made out of slow roasted and smoked beef to perfection to create a rich savory flavor
The size is perfect for large or medium dogs
It is said to be a friendly product for aggressive or playful small breeds as well
The product has received a majority of 5-star reviews compared to the lesser stars
Dogs would go crazy over its delicious flavor!

What We Don't Like (Cons):

Most buyers say that its knots fibers may not last more than a few months
Large tough dogs may be able to shred this chew toy easily
Conclusion
So you see guys, it is a wonderful thing to be aware of these sort of things. Being aware causes ourselves to do the right thing and we may even save a dog's life when practicing the knowledge we have acquired through reading this article. Never forget the importance of the best dog bones and the risks of giving them just any random bone.
Lastly, I really hope that you find this article important and that you liked this very much. Please share this with your friends and family! Thank you.