Hey dog lovers,
  I am Susan. I am the owner of The4legged blog with three of my close friends who are Luke, Tommy and Asami. Welcome to our small corner in the internet.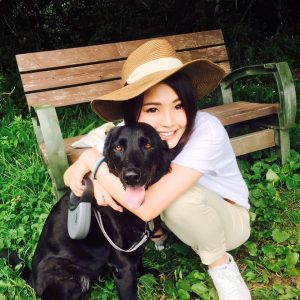 I still remember clearly the day when Doni came to me 7 years ago. Doni was mutant Chihuahua and Pomeranian dog. That was the reason why he owned the intelligence of a Pomeranian mix Chihuahua. After 3 years with me, he died because of kind of cancer.
Afterwards, I adopted the second dog, Benie, and I started to learn how to take care a dog well. Now, he is 2 years old and still healthy. To share and learn experience about caring a dog, I and my friends decided to create this blog.